Microbe Inotech Laboratories, Inc. (The MiL, Inc.) is your direct source for answers to all of your microbiological inquiries. We are a full-service laboratory that can provide microbial and biochemical analyses for your specific industry. Whether you are concerned about food safety or you need microbiological testing for your field, Microbe Inotech Laboratories has the expertise and advanced technologies to provide solid answers. We have more than 27 years of experience in helping our customers find practical solutions to their microbiological needs. We offer our broad range of services to manufacturers, retailers, processors, and many other industries. Our laboratory divisions are environmental, food safety, industrial, pharmaceutical and governmental. Are you interested in conducting a study or a sanitation audit? Microbe Inotech has participated in many analyses and can help provide the solutions that you are trying to find. We offer competitive pricing, unmatched customer support, and guaranteed turn-around time on our analytical services.
Laboratory Services:
Microbiology: Aerobic and Anaerobic Plate Counts, Yeast and Mold Plate Counts, Strain Identification, Presence Absence testing for Salmonella, Listeria, E. coli O157, and other pathogens
Toxin Detection: Aflatoxin, Fumonisin, Ochratoxin, Vomitoxin, Staphylococcus Enterotoxin and other toxins
Meat Speciation: Pork, Poultry, Beef, Sheep, Deer, Horse, Chicken, Turkey, Goat, Rabbit, Kangaroo, and Buffalo
Pesticide Residues: Glyphosate
This list represents out most frequently requested tests. Please contact us if you do not see the your test of interest.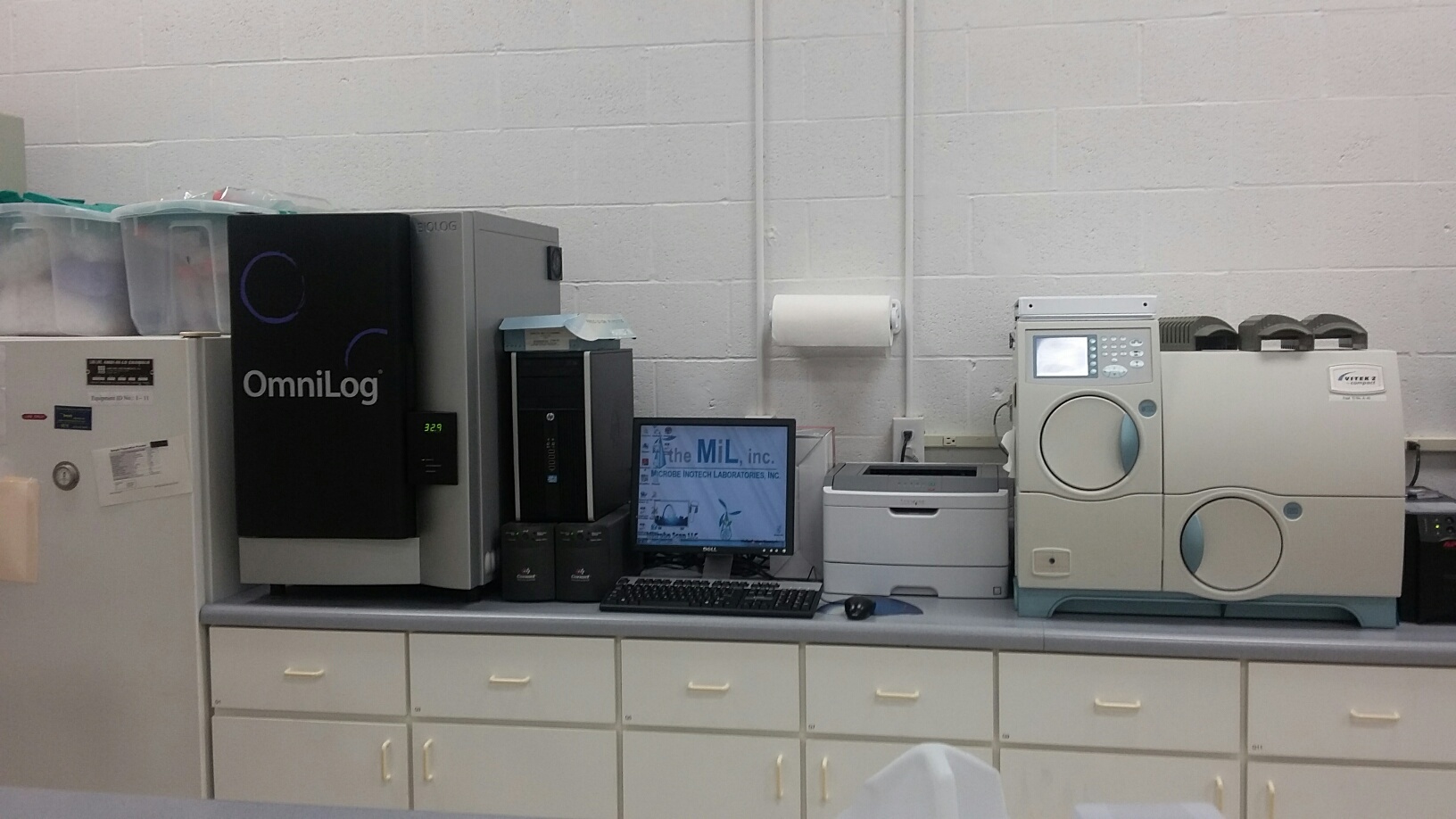 DISCLAIMER: This Laboratory Profile was provided by the company above.