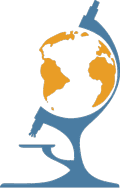 Top
Need Laboratory Testing or Scientific Research?
---
Please complete the Laboratory Test Request Form Below
Laboratory Test Request Submission Form
Need Contract Laboratories for Laboratory Testing or Scientific Research? Simply, fill in the request form below. Your Laboratory Test Requests will be posted anonymously in our Incoming Laboratory Test Request Database. If Laboratories can perform your Laboratory Testing or Scientific Research, they will submit a response that will be emailed to you. If you wish for your contact information to not be shared, simply indicate "Confidential" in the requirements section and we'll send you the laboratory's contact information; your information will not be provided to them and your confidentialty will be maintained. Generally, Laboratories or that meet your requirements are found within 24-48 hours. There is no charge to you for this service and we do not collect commissions from the laboratories. If you require assistance, please email us or call us Toll-Free 24/7 1-855-377-6821.