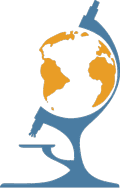 Top
Have a Laboratory Business Opportunity?
---
Fill in the Business Request Form Below.
Laboratory Business Request Form
Want to acquire a laboratory, have a laboratory for sale, license a lab product, develop a lab partnership, have laboratory space for lease, develop a collaboration, want to lease lab space, outsource funding, license or sell a scientific technology? To list your Laboratory Business Opportunity, simply, fill in the request form with your Business Opportunity. Your request will be posted in our Incoming Laboratory Business Opportunities Database. If you require assistance, please email or call 1-855-377-6821.