Founded in 1990, MVA has become a national leader in customized analytical testing. MVA Scientific Consultants is an independent analytical testing laboratory and consulting company.

We provide services to the environmental, pharmaceutical, nanotechnology, stack testing, industrial quality control, and litigation industries.

We offer standard and customized analytical testing services to research and product development teams, quality control engineers, insurance investigators, and lab managers. In addition, we provide a written report on each analysis to help guide our clients to understand and solve their challenges.
Laboratory Services:
Nanomaterial Characterization:


Size, morphology, dispersion & homogeneity analysis
Analysis of consumer products for nanomaterials
Identification of nanomaterials
Raman analysis of nanomaterials
Contaminant analysis
Workplace nanoparticle exposure monitoring


Environmental Forensics & Industrial Hygiene Testing:


Particle characterization
Dust characterization
Carbon black analysis
Fly ash characterization
Darkening agents identification
Soot analysis
Asbestos analysis & exposure, evaluation
Unknown material analysis
Contamination analysis


Source Determination Investigative Analysis:


Product failure analysis
Product defect analysis
Coating analysis
Corrosion analysis
Surface profile characterization
Polymer characterization
Wear debris analysis
Adhesion and de-lamination analysis
Contaminant testing
Materials characterization
High resolution SEM & TEM imaging


Pharmaceutical Testing:


Foreign particulate identification
Particle size distribution determination
Particle shape analysis
Drug polymorph characterization
Drug morphology studies
API/excipient distribution mapping
High resolution SEM imaging
Nonconformance analysis
Root cause analysis
Elemental mapping


TECHNIQUES:


FTIR spectroscopy
Raman spectroscopy,
Raman chemical imaging
Scanning electron microscopy
Transmission electron microscopy
Energy dispersive x-ray spectrometry
Fluorescence microscopy
Optical microscopy
Scanning white light interference microscopy
Ion milling and microtomy
Polarized light microscopy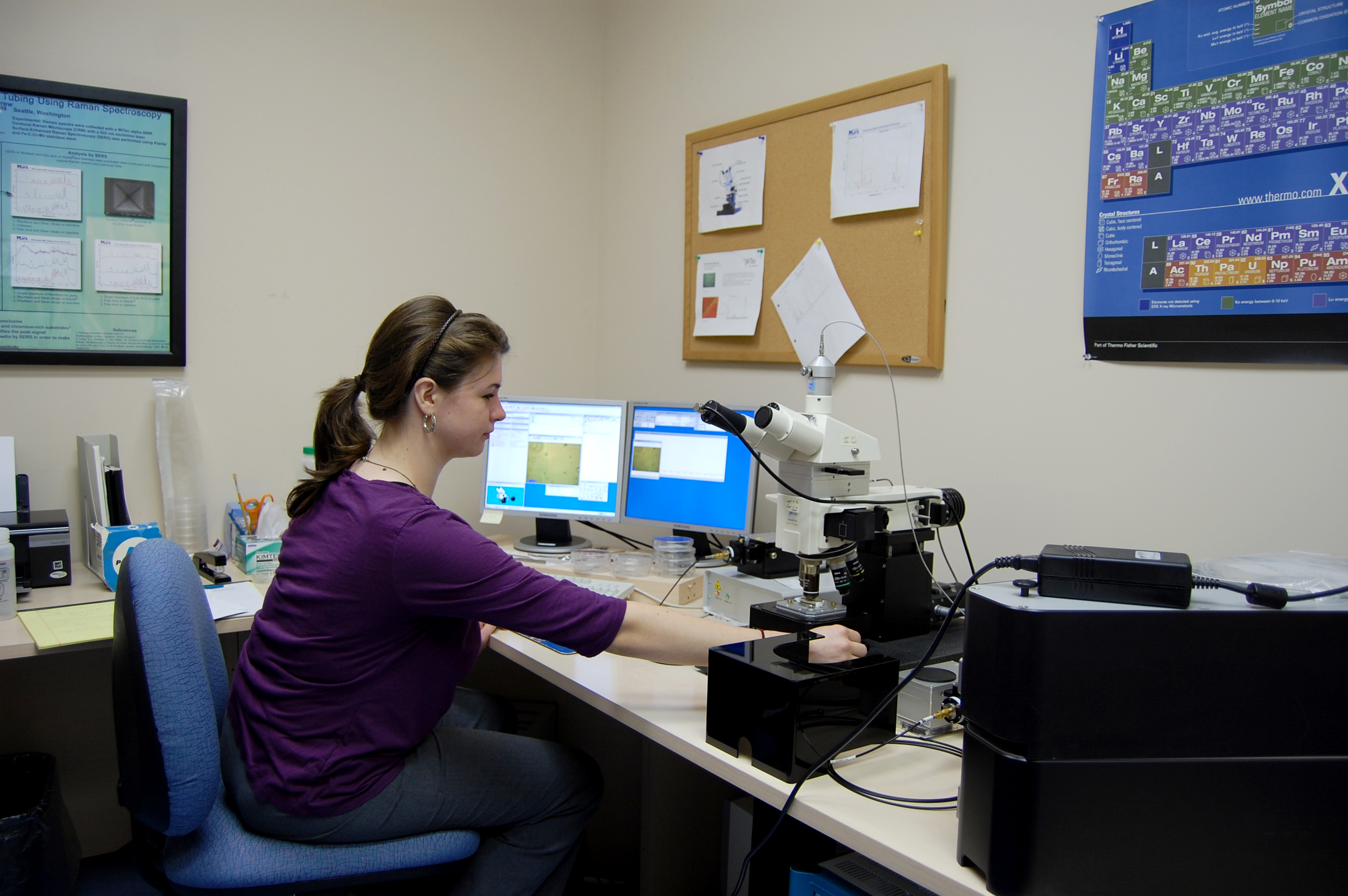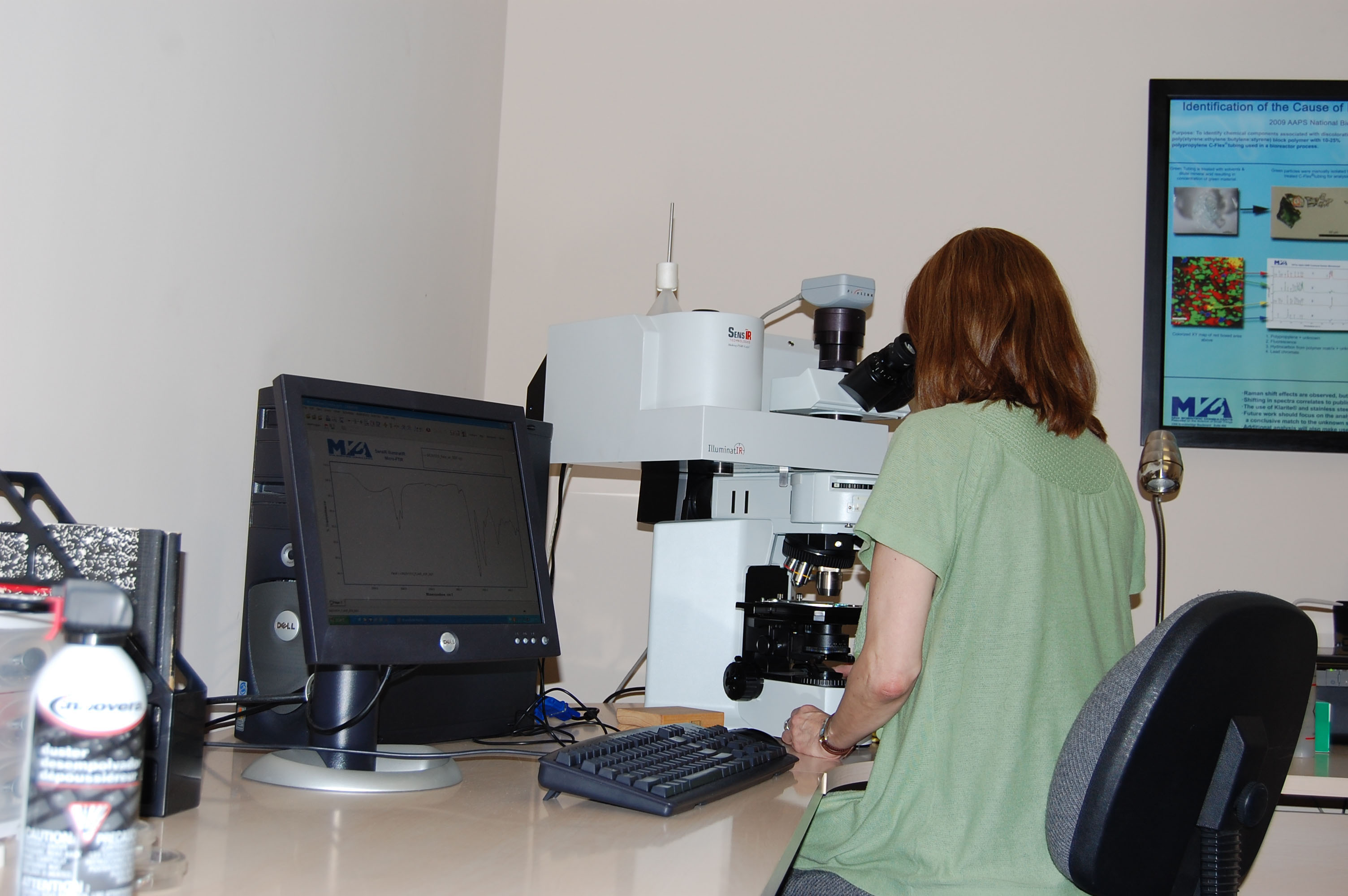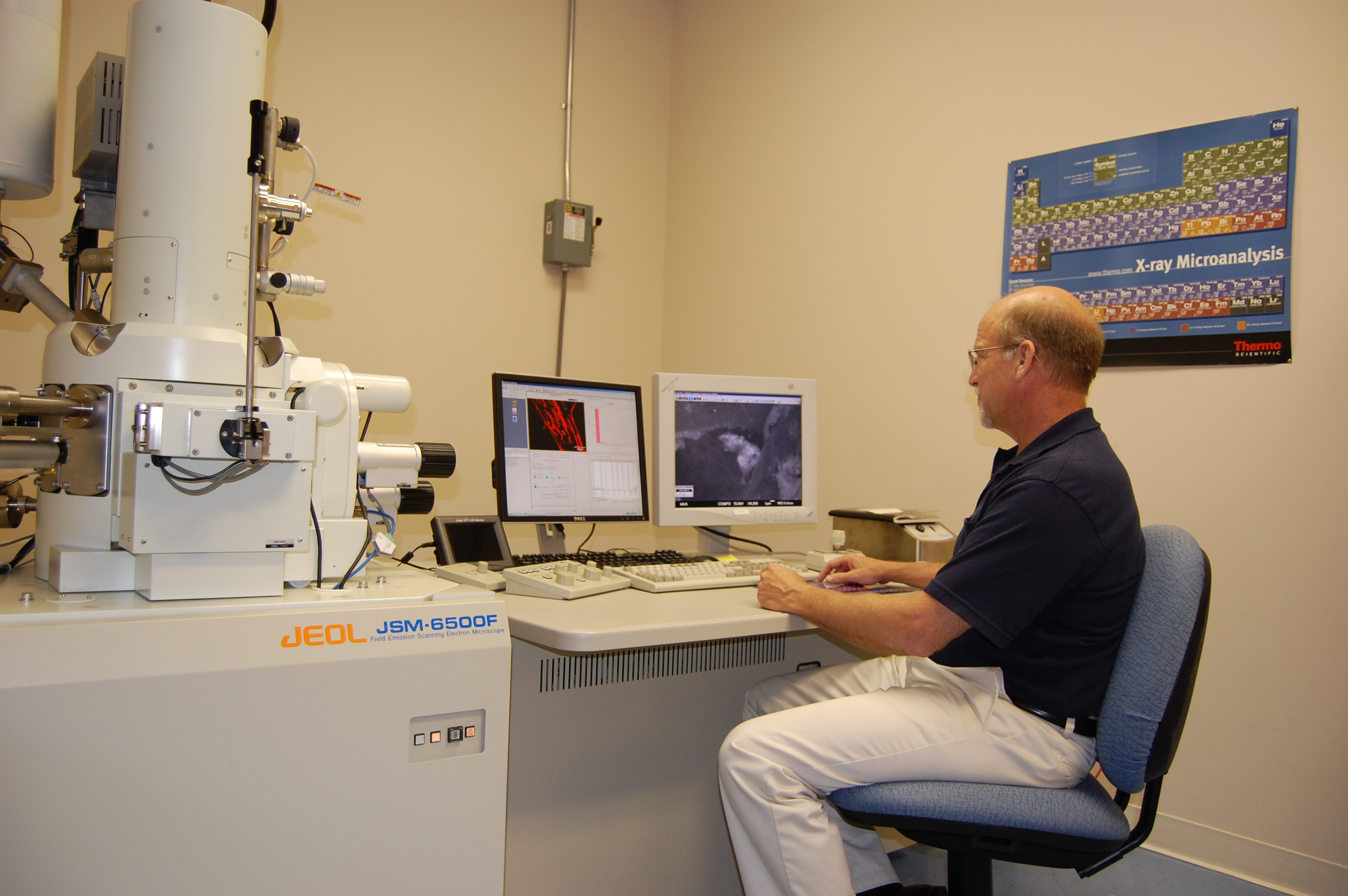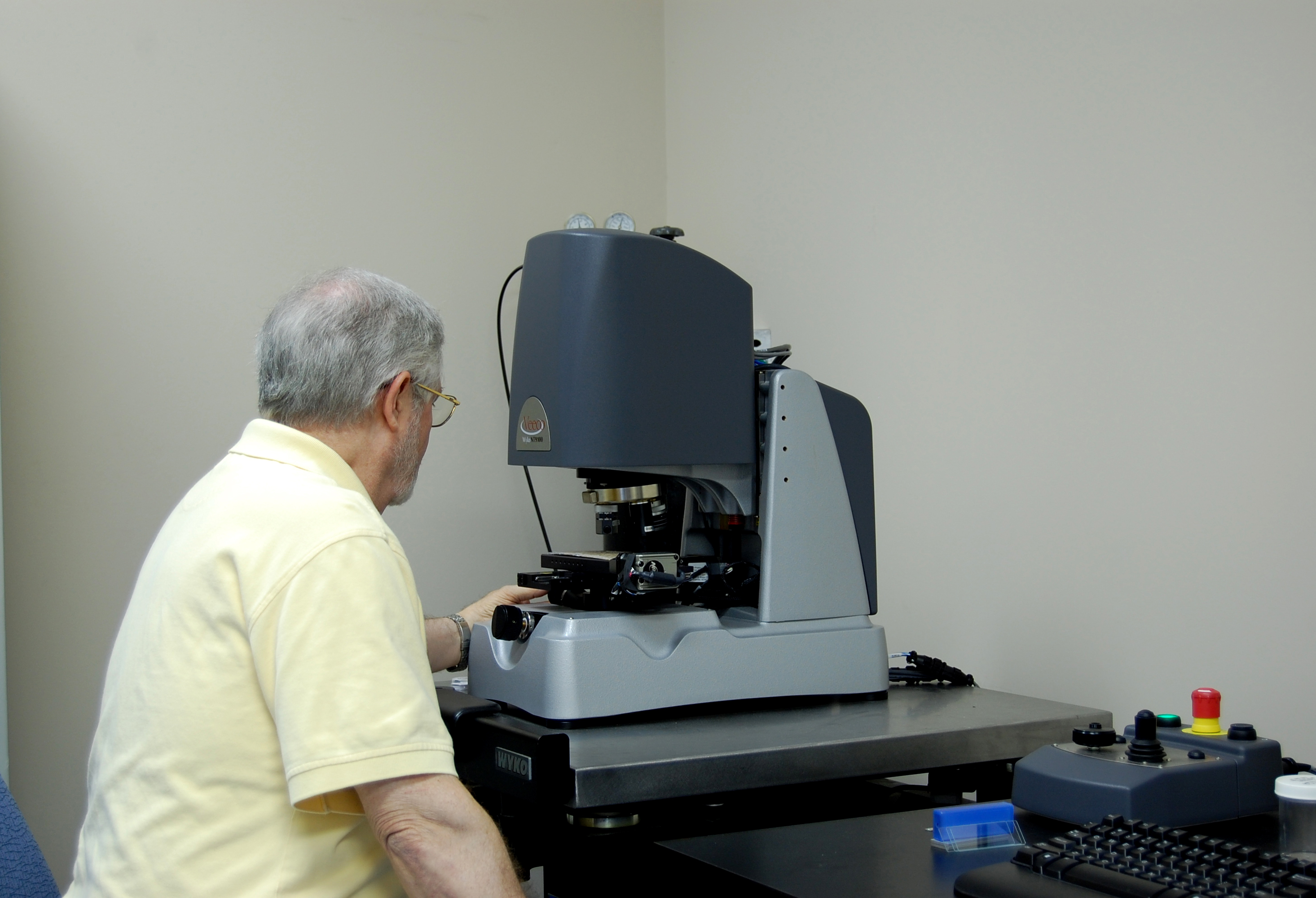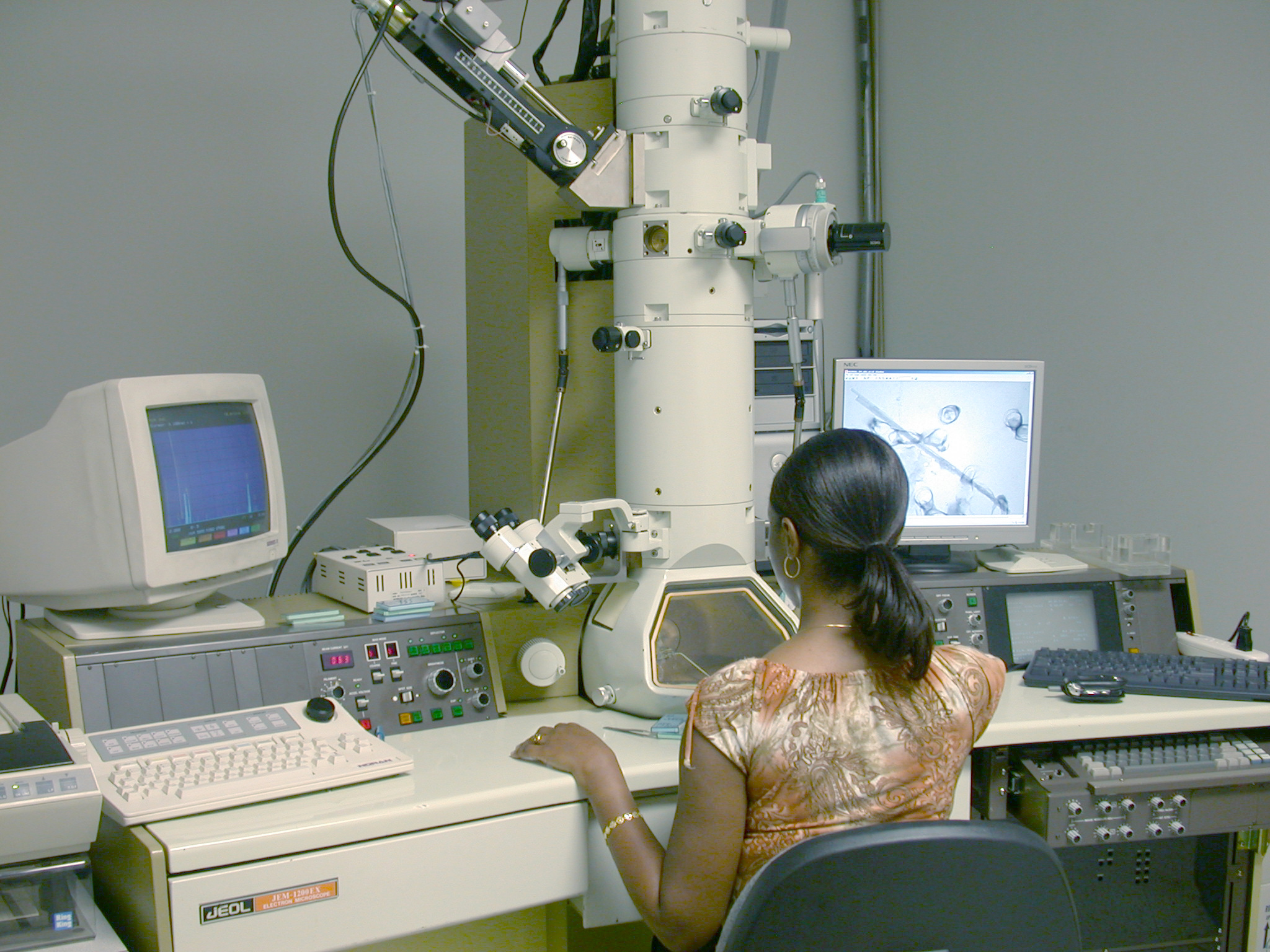 DISCLAIMER: This Laboratory Profile was provided by the company above.