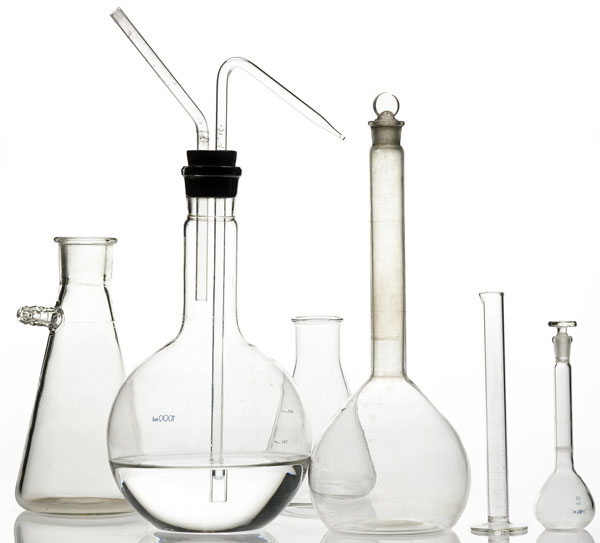 Laboratory Testing and Analysis, Scientific Research and Development, Engineering, Certifications and Inspections

---
Need Independent Contract Testing and Research Laboratories? Contract Laboratory .com facilitates and centralizes Lab Outsourcing and Scientific Sourcing such as Laboratory Testing, Scientific Research and Development Studies, Experiments, or Assays, Quality Control Testing, Raw Material Testing, Finished Product Testing, Product and Process Development, Technology Transfer, Failure Analysis, Consumer Panels, Comparison Studies, Microscopy and Imaging, Reverse Engineering, Prototype Development, Field Examinations, Simulation, Surveys, Inspection, and Certification.
Contract Research and Testing Services in industries such as Pharmaceuticals, Biotechnology, Medical Devices, Life Sciences, Healthcare, Food & Beverage, Clinical Trials, Occupational Health, Nutraceuticals, Automotive Motor Vehicles, Botany & Horticulture Environment & Ecology, Oil, Petroleum & Gas, Cosmetics & Skincare, Gems & Jewelry, Wine, Beer & Liquor, Arts & Crafts, Plastics & Polymers, Aerospace, Mining & Metals, Alternative Energy & Biofuels, Construction & Building, Textiles & Fabrics, Toys & Children's Products, Power, Energy & Utilities, Animal Health, Wood, Paper & Pulp, Advanced Materials, Shipping and Transportation, Electronics, Telecommunications, Fashion, Apparel & Footwear, Engineering, Consumer Products, Organic, Green and Natural Products, Packaging, Agriculture, Farming & Feed, and Chemical Industries among many others.
Need to outsource your laboratory testing and scientific research? Contract Laboratory .com can help with all your lab outsouring and scientific Sourcing needs. Our Extensive Network of Laboratories is international and includes hard to find and specialty corporate, academic and government laboratories that provide outsourced testing and scientific research around the world. Laboratories are in the USA, United Kingdom, China, European Union, India, Middle East, Africa, Australia and South America, etc.

LABORATORY TESTING REQUESTS

---

From Scientists conducting cutting edge Research Studies that need specialized assays to Manufacturer's in-house Quality Control Laboratories having laboratory instruments out for repair to simply saving money in performing finished product testing overseas and not having internal laboratories, there are many reasons for outsourcing your Testing and Research. In facilitating over 80,000 Laboratory Requests, COntractLaboratory.com certainly has worked with every situation including time sensitive URGENT Requests requiring Laboratories within hours around the world. Below are our most Recent incoming Test Requests:
USA analytical chemistry laboratory needed for GC-MS Testing for triacontanol concentrations in liquid culture. (view more) ....

Pharmaceutical production faciity needs USA Microbiology Laboratory for ongoing production ater testing: Receive and test water samples for LAL (endotoxins), coliform, possibly other bacteria. Continuous need, ongoing, for Pharma clean room production facility." (view more) ....

Tristate / New England USA oil laboratory needed for gasoline testing for : gasoline octane, ethanol and water content (view more) ....

East Coast USA Food Laboratory needed for FDA Food Contact Surface Testing to FDA 21CFR 177.2600 Repeated food contact extractable testing (view more) ....

Asia analytical chemistry laboratory needed for soap testing: Soap base analysis: Composition, % ? Palm Oil + Palm Stearin : 80 Palm Kermel Oil : 20 Free Alkali, as NaOH, % ? 0.01% Max Moisture, % ? 14% Max Chlorides, as NaCl % ? 0.8 Max Total fatty matter, % ? 78.0 Min Chelating Agent, % ? TETRASODIUM EDTA : 0.0156 Odor : characteristic, similar standard Optical Brightness : Absent chromatography, humidity, all using AOCS standards. 2. Glycerine analysis. Physical and chemical parameters such as appearance, solubility, concentration, specific gravity, IR identification, chromatography, color, ignition residuals, water, chlorides, sulphide, heavy metals, chlorinate compounds, fatty acids, esters, diethylene glycol, ethylene glycol, purity, chloroform, dioxane, dichloromethane, trichloroethylene, using USP standards. 3. amenities analysis: physical attributes, physical and chemical parameters such as: anionic surfactants, volume, anti bacterial active ingredient, staphylococcus aureus, escherichia coli,pseudomonas aeruginosa, candida albicans, and so forth. We need to execute about 20 tests each month, sampling based on MIL-STD 105 D. I would like to know if you are able to provide such testing service, if so we can discuss further details and I would like to quote your services. (view more) ....

LABORATORY SERVICES REQUESTS

---

Contract Laboratory .com is more than laboratory outsourcing for testing and scientific research. While we started in these areas, our success in facilitating outsourcing in these areas lead to laboratories outsourcing services for their laboratory. From helping growing laboratories with their laboratory expansions and renovations to assisting contract, in-house and research laboratories in finding contract manufacturers for new reagents and cell lines. Below are our most recent incoming Laboratory Service Requests:
Large chemical manufacturer needs USA contractor needed for repair Waters GPCV 2000 high temperature chromatograph. A yearly service contract could be signed." (view more) ....
...
Pharmaceutical Contract Manufacturer needed for Autoclave killing of live attenuated bacteria in active drug substance."" (view more) ....
...
New Jersey Pharmaceutical Laboratory needed for laboratory renovation: Repaint cabinets and replace counter tops/ work benches." (view more) ....
...
"Southern USA laboratory service company needed to provide preventative maintenance to Leica Peloris II Tissue Processor"" (view more) ....
...
Contract Sterilizer needed for gamma ray sterilization service for 500kg of clay (humidity of 35%). (view more) ....
...
LABORATORY PRODUCT REQUESTS

---

From used laboratory instruments to complete laboratory set-up for new laboratories, visit this section to see the latest requests for laboratory equipment and supplies.
Laboratory needs laboratory supplier of Perkin Elmer Flexar 200 HPLC Autosampler Repair and /or Parts." (view more) ....

Pathology laboratory needs Laboratory Supplier of Laboratory Diagnostic Test Kits: Pathological kit specially in RIA ( Thyriod , PSA. Vit B 12, ANA , Vit D3 for ELISHA READER " (view more) ....

Phlebotomy Laboratory needs laboratory supplier of laboratory clinical diagnostic test kits: RIA KIT FOR THYROID , PSA VIT.B12 VIT D ETC. (view more) ....

Laboratory Supplier needed for laboratory equipment : diskette reader for the Elecsys 2010" (view more) ....

Core Analysis Laboratory needs laboratory supplier of Laboratory glassware, specialising in glaswware required for Core Analysis Laboratories as well as for Medical, Chemical, Petroleum and general laboratories (view more) ....

LABORATORY BUSINESS OPPORTUNITIES
---

From laboratories with great expansion plans wanting to acquire laboratories to laboratory owners wanting to retire and sell their laboratories, Contract Laboratory .com ca help. Visit this section to see the latest exciting opportunities below and more:
Interested in establishing environmental lab in the field of water and air quality in Saudi Arabia, Riyadh. " (view more) ....

Owner wishes to retire or scale back. Established Sole proprietorship providing contract R & D and lab testing services to plastics industry with fully equipped lab facility with mechanical, physical, and analytical test capabilities as well as plastics processing lab seeks laboratory partnership to grow current business and capabilities. (view more) ....

"Looking to acquire a laboratory with food testing capabilities as well as forensic potential." (view more) ....

Pharmaceutical Laboratory looking at creating a lab that would allow for drug, alcohol, paternity, STD, hormone etc. testing. Looking to own or partnership." (view more) ....

"Looking to purchase existing laboratory in canada . inorganic lab with 8- 10 fume hoods and few offices. A running business is fine or a liquidation. Also looking for contractors or lab designers. "" (view more) ....