Contract Laboratories for Laboratory Testing and Analysis, Scientific Research and Development, Certification and Inspection.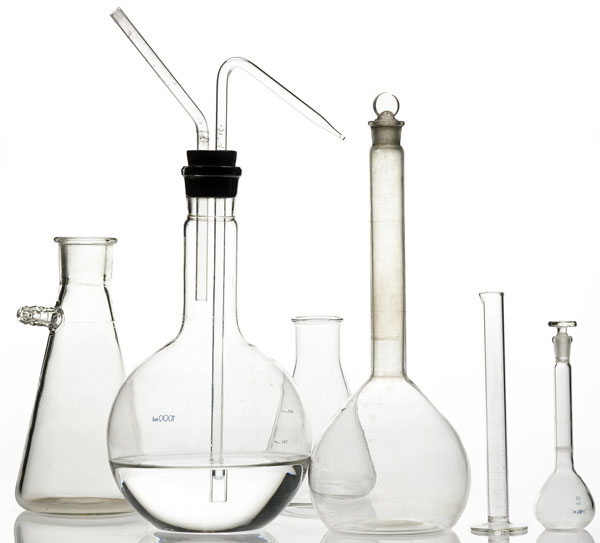 Contract Laboratory services industries such as the Pharmaceuticals, Biotechnology, Medical Devices, Life Sciences, Healthcare, Food & Beverage, Clinical Trials, Occupational Health, Nutraceuticals, Automotive, Environment & Ecology, Oil, Petroleum & Gas, Cosmetics, Plastics & Polymers, Aerospace, Mining, Construction & Building, Textiles, Toys & Children's Products, Power & Energy, Animal Health, Transportation, Electronics, Telecommunications, Apparel, Engineering, Consumer Products, Organic, Green and Natural Products, Packaging, Agriculture, Farming & Feed, and Chemical Industries among many others.


Contract Laboratory Welcomes our 10 Most Recent Registered Laboratories, Contract Research Organizations and Laboratory Suppliers
- Petfood Laboratory needed for stability testing and nutrition testing of formulated sauce for dogs. We would like to test it for shelf life, nutrition, pH, etc. What is the process and are we at the right place? Lee email: ....

- Canada bioanalytical laboratory needed for Phospholipid fatty acid analyses on granular media. ....

- China materials laboratory needed for ANSI Testing to ANSI 107-2010 High Vis Safety vest Retroreflective and background materials and finished garment shall meet third party certificate of compliance for retroreflective material and background by a laboratory having a certificate of accreditation meeting the requirements ISO/IEC 17025:2005 as prescribed by ANSI/ISEA 107-2010. Data must be presented in English in support of this certification. ....

- California Bioaalytical laboratory needed for bioanalytical testing: Large Molecule Testing including Analytical Raw Material , DNA, ELISA,Electrophoresis, Bioburden,Virology,Cell Biology,Mycoplasma ....

- Construction materials laboratory needed for acoustical testing: ISO and ASTM Testing for sound transmission Loss and absorption for building products ASTM E90 or ISO 140-3ASTM C423 or ISO 354 ....

- Laboratory Architecture or Engineering Firm needed for building a ISO BSL laboratory in China
...
- Ethylene Oxide Contract Sterilizer needed for medical device EO Ethylene Sterilization to sterilize 3 pallets of medical devices in one chamber? What costs are associated with validation of the product through one fractional, 4 half and one full cycle?
...
- ""Pharmaceuticals importers are installing operations in Mexico but according with Mexican law, a local quality verification of pharmaceuticals laboratory shall take place before distribution to the market. It is a good opportunity to abroad your business to Latin America.""
...
- FDA Liquid contract manufacturer needed for contract manufacturing E-LIQUID juice line. Contract Manufacturer needs to have chemist on staff for formulation of the e-liquid blend.
...
- Northeast Ohio CLIA laboratory instrument service provider needed for instrument inspection to maintain CLIA certification"autoclave, centrifuge that spins bloods/urine,2 microscopes for oil immersion and low and high viewing"
...
"New Microbiology Laboratory being Set-up needs a microbiology supplier of the following microbiology equipment and suppliers: MICROBIOLOGY LIST QUANITY AUTOCLAVE 1 BIOSAFETY CABINET 1 INNOCULATION LOOP 20 HEATING PLATE 1 MSA 1 DEHYDRATED MAC CONKEY 1 DEHYDRATED MULER HILTON 1 DEHYDRATED SIM 1 DEHYDRATED KIA 1 DEHYDRATED CATALSE 1 OXIDASE 1 COAGULASE 1 SIMMONS CITRATE AGAR 1 UREASE 1 MEDIA PLATES .....Y,1/2,WHOLE 50 EACH BIOCHEMICAL TUBES 50 AUTOCLAVE TAPE 1 SUCCEPTIBILITY DISC BLOOD AGAR 1 DEHYDRATED CHOCOLATE AGAR 1 DEHYDRATED SS 1 DEHYDRATED Loop Sterilizers 1 Colony Counters 1 Hot Plates 1 Accu-SAFE? Enclosed Chamber Bottle Thermometer 8 "

"Medical laboratory needs electrophoresis laboratory supplier of electrophoresis soft and hardware diagnostic reagents and medical laboratory instruments"

Middle East Laboratory needs laboratory supplier of laboratory equipment: Capillary Pressure Desaturation Porosimeter, Gas PORG-200 Permeameter Gas, PERG-200 Permeameter, Liquid PERL-200 Soxhlet Extractor Electronic Top Loading Balance Soils Drying Oven "

Africa Laboratory needs laboratory supplier of radioisotopes.

"Clinical Laboratory needs laboratory supplier to purchase remnant samples: 1500 positive stool samples from 33 different bacterial infections. I can provide a full list of the remnant samples we are interested in purchasing. "

Pharmaceutical Laboratoryfor sale which performs Pharmaceutical analysis;stability monitoring and methods development/validation Microbiological testing vizSterility,bacterial endotoxins The promoters are looking for total sale or equity participation The laboratory is fully functional on own premises and has chromatographic and spectroscopy eqiuipment The lab is based at Bangalore,India and approved as Public Testing lab by Central and State drug authorities Excellent ,trained staff. Promoters also technically qualified. Suitable for Europe,US based laboratory for expansion or outsourcing testing or for buyout/partnership arrangements"

"""Fully equipped construction materials testing laboratory for lease or sale. Laboratory recently inspected by CCRL and is equipped with soil, concrete and masonry testing equipment (and more). Owner will remain on premises in related engineering consulting business to help train and/or assist in transition. Business currently has Take over space and equipment for $4,000/mo with 3 mo. deposit or purchase all equipment for $50,000 and rent space for $2,000 mo."""

Inorganic chemistry Laboratory in Africa needs Laboratory Partnership to become accredited laboratory (Application has been already done). Our wish is to create partnership with different lab so that we could grow faster by sharing experiences and good practice.

Group of telecom professionals wit h 25+ years of experience with Multi-national companies in senior Research and Development R&D management positions. There is a huge opportunity for setting up security test lab in India, considering high amount of telecom gear imports. We are interested in tie-up and looking for a partner who can fund. Complete management and Setup responsibility can be taken by us."

""Fully equipped analytical laboratory with associated scientists available to undertake contract work for the chemical and life sciences industries. Very strong method development competence. This laboratory is ISO 17025 accredited and GLP compliant. Ideal to support work overflow or discrete projects in the chemical and pharmaceutical industries. More details available upon request ""