The Laboratory Outsourcing Network.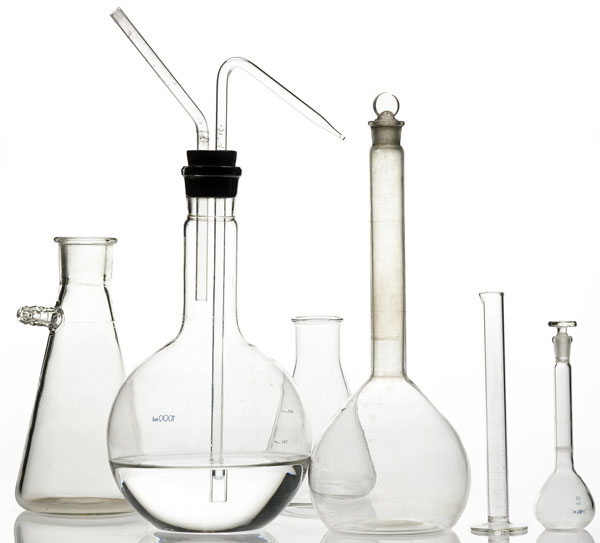 Need Independent Contract Laboratories for Laboratory Testing or Scientific Research such as formulation, product development, reverse engineering, quality control, failure analysis or finished product testing?

Contract Laboratory com facilitates and centralizes laboratory outsourcing in industries such as the Pharmaceuticals, Biotechnology, Medical Devices, Life Sciences, Healthcare, Food & Beverage, Clinical Trials, Occupational Health, Nutraceuticals, Automotive, Environment & Ecology, Oil, Petroleum & Gas, Cosmetics, Plastics & Polymers, Aerospace, Mining, Construction & Building, Textiles, Toys & Children's Products, Power & Energy, Animal Health, Transportation, Electronics, Telecommunications, Apparel, Engineering, Consumer Products, Organic, Green and Natural Products, Packaging, Agriculture, Farming & Feed, and Chemical Industries among many others.
- Asia marine biology laboratory needed for HPLC and GC-FID lipid composition analysis of coral larvae I can send the protocol if the laboratory has HPTLC and GC-FID ....

- Product Safety laboratory needed for ANSI testing to ANSI Z358.1, Eyewash Safety Products ....

- URGENT Industrial Hygiene Laboratory in (i) Mauritius (ii) South Africa (iii) Nairobi urgently needed to perform industrial hygiene testing. ....

- Grain Processor with varieties of flour and oil, needs food laboratory for amaranth grain cake testing obtained during it?s cold pressing and oil. Actually what we need is to determine oil level in the whole grain and in cake after pressing. ....

- SOuthwest USA analytical chemistry laboratory needed for deformulation testing of three cleaning products that are sold as a set and used to clean shoes and hats i have a msds for one of the products.... the first one is an all purpose cleaner made from coconut oil and jojoba oil and ultraviolet brighteners the second is a water and stain repellent made with a teflon like material with acrylic dye that is applied to rubber shoe soles and also clothe and mesh materials ....

- Contract Manufacturer needed for contract synthesis, characterization and synthesize PET resin. We have ethylene glycol (EG), and we would like to compare PET synthesized from our EG with conventional PET""
...
- Singapore Electronics Laboratory needs calibration service for -40 deg C freezer. Would like to know the quote for it. "
...
- "Contract Manufacturer needed to contract manufacture manufacturer eco friendly cleaning products """
...
- Laboratory Consultant needed to advise on Medical Equipment calibration centre start-up in Chennai. I need the basic information like what are the certification required for this and how to register my lab.
...
- "Laboratory Architecture and Engineering Firm needed to assist in establishing molecular biology ad hematology laboratory at medical college..area is 4000 sg mt already constructed."
...
Africa laboratory needs laboratory supplier of various laboratory equipment

University Laboratory needs cell line supplier of MIN6 cell line insulin-secreting cells from mouse"

"New Microbiology Laboratory being Set-up needs a microbiology supplier of the following microbiology equipment and suppliers: MICROBIOLOGY LIST QUANITY AUTOCLAVE 1 BIOSAFETY CABINET 1 INNOCULATION LOOP 20 HEATING PLATE 1 MSA 1 DEHYDRATED MAC CONKEY 1 DEHYDRATED MULER HILTON 1 DEHYDRATED SIM 1 DEHYDRATED KIA 1 DEHYDRATED CATALSE 1 OXIDASE 1 COAGULASE 1 SIMMONS CITRATE AGAR 1 UREASE 1 MEDIA PLATES .....Y,1/2,WHOLE 50 EACH BIOCHEMICAL TUBES 50 AUTOCLAVE TAPE 1 SUCCEPTIBILITY DISC BLOOD AGAR 1 DEHYDRATED CHOCOLATE AGAR 1 DEHYDRATED SS 1 DEHYDRATED Loop Sterilizers 1 Colony Counters 1 Hot Plates 1 Accu-SAFE? Enclosed Chamber Bottle Thermometer 8 "

"Medical laboratory needs electrophoresis laboratory supplier of electrophoresis soft and hardware diagnostic reagents and medical laboratory instruments"

Middle East Laboratory needs laboratory supplier of laboratory equipment: Capillary Pressure Desaturation Porosimeter, Gas PORG-200 Permeameter Gas, PERG-200 Permeameter, Liquid PERL-200 Soxhlet Extractor Electronic Top Loading Balance Soils Drying Oven "

"Pharmaceutical Laboratoryfor sale which performs Pharmaceutical analysis;stability monitoring and methods development/validation Microbiological testing vizSterility,bacterial endotoxins The promoters are looking for total sale or equity participation The laboratory is fully functional on own premises and has chromatographic and spectroscopy eqiuipment The lab is based at Bangalore,India and approved as Public Testing lab by Central and State drug authorities Excellent ,trained staff. Promoters also technically qualified. Suitable for Europe,US based laboratory for expansion or outsourcing testing or for buyout/partnership arrangements""

"""Fully equipped construction materials testing laboratory for lease or sale. Laboratory recently inspected by CCRL and is equipped with soil, concrete and masonry testing equipment (and more). Owner will remain on premises in related engineering consulting business to help train and/or assist in transition. Business currently has Take over space and equipment for $4,000/mo with 3 mo. deposit or purchase all equipment for $50,000 and rent space for $2,000 mo."""

Inorganic chemistry Laboratory in Africa needs Laboratory Partnership to become accredited laboratory (Application has been already done). Our wish is to create partnership with different lab so that we could grow faster by sharing experiences and good practice.

Group of telecom professionals wit h 25+ years of experience with Multi-national companies in senior Research and Development R&D management positions. There is a huge opportunity for setting up security test lab in India, considering high amount of telecom gear imports. We are interested in tie-up and looking for a partner who can fund. Complete management and Setup responsibility can be taken by us."

""Fully equipped analytical laboratory with associated scientists available to undertake contract work for the chemical and life sciences industries. Very strong method development competence. This laboratory is ISO 17025 accredited and GLP compliant. Ideal to support work overflow or discrete projects in the chemical and pharmaceutical industries. More details available upon request ""