Contract Laboratories for Laboratory Testing and Analysis, Scientific Research and Development, Certification and Inspection.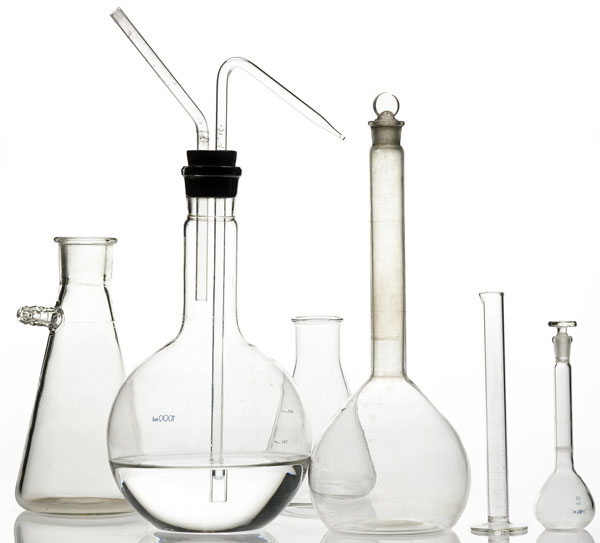 Contract Laboratory services industries such as the Pharmaceuticals, Biotechnology, Medical Devices, Life Sciences, Healthcare, Food & Beverage, Clinical Trials, Occupational Health, Nutraceuticals, Automotive, Environment & Ecology, Oil, Petroleum & Gas, Cosmetics, Plastics & Polymers, Aerospace, Mining, Construction & Building, Textiles, Toys & Children's Products, Power & Energy, Animal Health, Transportation, Electronics, Telecommunications, Apparel, Engineering, Consumer Products, Organic, Green and Natural Products, Packaging, Agriculture, Farming & Feed, and Chemical Industries among many others.


Contract Laboratory Welcomes our 10 Most Recent Registered Laboratories, Contract Rsearch Organizations and Laboratory Suppliers
- Asia or EU independent laboratory needed for materials testing: Sound absorption testing using Alpha cabin ....

- Middle East analytical chemistry laboratory needed for carbonate calcium analysis. Chemical testing to be done at 2 micron ....

- Materials Laboratory needed for strength testing to compare rotating beam corrosion fatigue strength of stainless steel with that in air. Specifically testing to 10,000,000 cycles at stress levels in the range of 35ksi to 90 ksi in concentrated chloride solutions at elevated temperatures (80°C) Specimen preparation is required with sub microm surface finish. ....

- Agriculture / Environmental Laboratory needed for USP Testing. Pesticide Testing to USP 561. ....

- India Analytical Chemistry Laboratory needed for Petroleum testing ....

- Ethylene Oxide Contract Sterilizer needed for medical device EO Ethylene Sterilization to sterilize 3 pallets of medical devices in one chamber? What costs are associated with validation of the product through one fractional, 4 half and one full cycle?
...
- ""Pharmaceuticals importers are installing operations in Mexico but according with Mexican law, a local quality verification of pharmaceuticals laboratory shall take place before distribution to the market. It is a good opportunity to abroad your business to Latin America.""
...
- FDA Liquid contract manufacturer needed for contract manufacturing E-LIQUID juice line. Contract Manufacturer needs to have chemist on staff for formulation of the e-liquid blend.
...
- Northeast Ohio CLIA laboratory instrument service provider needed for instrument inspection to maintain CLIA certification"autoclave, centrifuge that spins bloods/urine,2 microscopes for oil immersion and low and high viewing"
...
- US Medical Device Contract Manufacturer needed for contract manufacturing lyophilized injectable device.
...
Middle East Laboratory needs laboratory supplier of laboratory equipment: Capillary Pressure Desaturation Porosimeter, Gas PORG-200 Permeameter Gas, PERG-200 Permeameter, Liquid PERL-200 Soxhlet Extractor Electronic Top Loading Balance Soils Drying Oven "

Africa Laboratory needs laboratory supplier of radioisotopes.

"Clinical Laboratory needs laboratory supplier to purchase remnant samples: 1500 positive stool samples from 33 different bacterial infections. I can provide a full list of the remnant samples we are interested in purchasing. "

"Bioanalytical Laboratory Supplier needed of very sensitive and specific recombinants needed for diagnostics kits development. Kits platforms include rapid tests, Elisa's and Western blots. """

Complete laboratory equipment for Oil analysis laboratory

"""Fully equipped construction materials testing laboratory for lease or sale. Laboratory recently inspected by CCRL and is equipped with soil, concrete and masonry testing equipment (and more). Owner will remain on premises in related engineering consulting business to help train and/or assist in transition. Business currently has Take over space and equipment for $4,000/mo with 3 mo. deposit or purchase all equipment for $50,000 and rent space for $2,000 mo."""

Inorganic chemistry Laboratory in Africa needs Laboratory Partnership to become accredited laboratory (Application has been already done). Our wish is to create partnership with different lab so that we could grow faster by sharing experiences and good practice.

Group of telecom professionals wit h 25+ years of experience with Multi-national companies in senior Research and Development R&D management positions. There is a huge opportunity for setting up security test lab in India, considering high amount of telecom gear imports. We are interested in tie-up and looking for a partner who can fund. Complete management and Setup responsibility can be taken by us."

""Fully equipped analytical laboratory with associated scientists available to undertake contract work for the chemical and life sciences industries. Very strong method development competence. This laboratory is ISO 17025 accredited and GLP compliant. Ideal to support work overflow or discrete projects in the chemical and pharmaceutical industries. More details available upon request ""

"New York Laboratory building with Work stations , phlebotomy room waiting room ,reception room ,office,2bathrooms. Ground level Perfect for stat or satellite location. Medical labs have occupied the same building since 1955 Unlimited patient parking"