Find Labs for All your Lab Testing & Analysis, Scientific Research & Development, Inspection & Certification
If you require assistance, please call us Toll-Free 24/7

1-855-377-6821 or

email us




Submit Lab Test Requests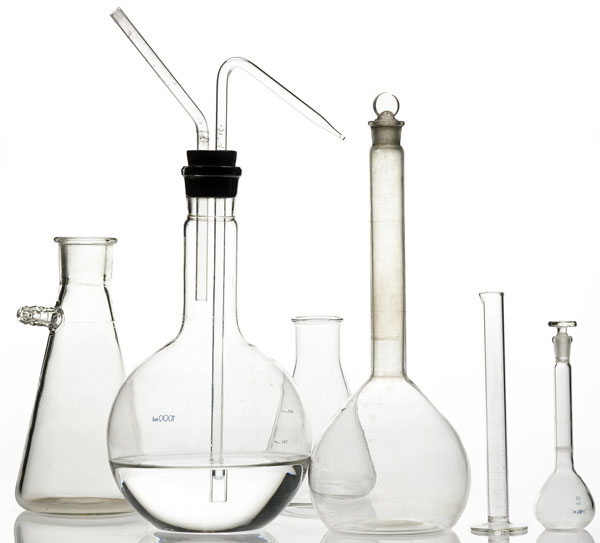 Laboratory Testing and Analysis, Scientific Research and Development, Engineering, Certifications and Inspections

---
Need Independent Contract Testing and Research Laboratories? Contract Laboratory .com facilitates and centralizes Lab Outsourcing and Scientific Sourcing such as Laboratory Testing, Scientific Research and Development Studies, Experiments, or Assays, Quality Control Testing, Raw Material Testing, Finished Product Testing, Product and Process Development, Technology Transfer, Failure Analysis, Consumer Panels, Comparison Studies, Microscopy and Imaging, Reverse Engineering, Prototype Development, Field Examinations, Simulation, Surveys, Inspection, and Certification.
Contract Research and Testing Services in industries such as Pharmaceuticals, Biotechnology, Medical Devices, Life Sciences, Healthcare, Food & Beverage, Clinical Trials, Occupational Health, Nutraceuticals, Automotive Motor Vehicles, Botany & Horticulture Environment & Ecology, Oil, Petroleum & Gas, Cosmetics & Skincare, Gems & Jewelry, Wine, Beer & Liquor, Arts & Crafts, Plastics & Polymers, Aerospace, Mining & Metals, Alternative Energy & Biofuels, Construction & Building, Textiles & Fabrics, Toys & Children's Products, Power, Energy & Utilities, Animal Health, Wood, Paper & Pulp, Advanced Materials, Shipping and Transportation, Electronics, Telecommunications, Fashion, Apparel & Footwear, Engineering, Consumer Products, Organic, Green and Natural Products, Packaging, Agriculture, Farming & Feed, and Chemical Industries among many others.
Need to outsource your laboratory testing and scientific research? Contract Laboratory .com can help with all your lab outsouring and scientific Sourcing needs. Our Extensive Network of Laboratories is international and includes hard to find and specialty corporate, academic and government laboratories that provide outsourced testing and scientific research around the world. Laboratories are in the USA, United Kingdom, China, European Union, India, Middle East, Africa, Australia and South America, etc.

Ten Most Recent Registered Laboratories and Laboratory Suppliers
LABORATORY TESTING REQUESTS

---

From Scientists conducting cutting edge Research Studies that need specialized assays to Manufacturer's in-house Quality Control Laboratories having laboratory instruments out for repair to simply saving money in performing finished product testing overseas and not having internal laboratories, there are many reasons for outsourcing your Testing and Research. In facilitating over 80,000 Laboratory Requests, COntractLaboratory.com certainly has worked with every situation including time sensitive URGENT Requests requiring Laboratories within hours around the world. Below are our most Recent incoming Test Requests:
Product Safety Laboratory needed for ANSI Testinng of full body harness against the ANSI z.359 standard. (view more) ....

Europe food microbiology lab needed that can perform FDA B. Cereus testing to a frozen food item, currently in Sweden. It is imperative that the anlysis will be done to definite B. Cereus and not presumable B. Cereus, preferably using FDA approved methodology. (view more) ....

Clinical Research Organization needs USA Immunology Laboratory for Immunology Testing for IgA, IgE, IgG, IL-4, IL-5, IL-8 and IL-13, GM-CSF, MBP and ECP (view more) ....

East Coast USA Food Laboratory needed for nutritional facts testing for rice sample for package label purposes. Need info for Carbohydrates. sugar, dietary fiber, vitamins (A, B, etc), thiamine, niacin, protein, calcium, cholesterol, iron, sodium (view more) ....

China Laboratory needed for wine testing. 4 sample of wine samples (view more) ....

LABORATORY SERVICES REQUESTS

---

Contract Laboratory .com is more than laboratory outsourcing for testing and scientific research. While we started in these areas, our success in facilitating outsourcing in these areas lead to laboratories outsourcing services for their laboratory. From helping growing laboratories with their laboratory expansions and renovations to assisting contract, in-house and research laboratories in finding contract manufacturers for new reagents and cell lines. Below are our most recent incoming Laboratory Service Requests:
"""University research laboratory needs Africa consultant needed for Comprehensive training on how to operate laboratory apparatus, ranging from XRD, XRF, geochemical apparatus, geophysical, petrographic, etc."""" (view more) ....
...
"Biotechnology Laboratory having trouble with laboratory cabinet we have had especially made. It is a ductless fume hood which protects the samples as well as the operator. We may need the same type of cabinet built as the one we have has been damaged. " (view more) ....
...
US Architecture and Engineering Firm needed for designing and building toxicology laboratory and a pharmacogenetics laboratory . I look forward to hearing from you at your earliest convenience. (view more) ....
...
Engineers on new manufacturing plant needs to subcontract building of 3 laboratories for a Water Treatment Plant, Melt Shop Plant and Rolling Mill Plant. We are looking to tender the package as a complete package (all works to be done my contractor accept civils works). Please contact me if you would be interested in receiving the Request for Proposal. (view more) ....
...
"Pharmaceutical Laboratory neeed Michigan laboratory contractor for HPLC maintenance and repair" (view more) ....
...
LABORATORY PRODUCT REQUESTS

---

From used laboratory instruments to complete laboratory set-up for new laboratories, visit this section to see the latest requests for laboratory equipment and supplies.
LONG TERM STANDING ORDER: LABORATORY URGENTLY NEEDS FDA APPROVED LAB SUPPLIER OF RADIOIMMUNO ASSAYS (RIA) OF PEPTIDE C AND FREE TESTOSTERONE ASSAYS. MUST BE FDA APPROVED" (view more) ....

UK Laboratory needs laboratory supplier of the following laboratory equipment: 1) HPLC Instrument 2) HPLC Column 3) UV Spectrometer 4) Hardness tester 5) Friability tester 6) Analytical Balance 7) Disso Apparatus 8) Volumetric Flasks 9) Beakers 10) Conical Flasks 11) Measuring Jars 12) Test tubes 13) Lab coats 14) Goggles 15) Weighing boats 16) Pipettes 17) Burettes 18) Stirrers 19) Reagent bottles 20) Water tins 21) Printer 22) Essential accessories " (view more) ....

"Ph.d scholar doing research in myocardial infarction needs laboratory supplier of cell lines HL-1 or P-19 cell lines " (view more) ....

India Laboratory needs Laboratory Supplier of hbsag test kit..blood typing kit (view more) ....

Lab. equipment; For concrete 1. 1560KN compression machine 2. Load pacing units 3. Compacting factor 4. Concrete mould 5. Sieve shaker and sieve sets for concrete For Soil 1. Mortar and pistle 2. Extruders 3. Density bottles and conical flask 4. Oven (300oC) 5. Atterberg limit device 6. Liquid Limit device 7. Shrinkage limit apparatus 8. complete set of Insitu dry density 9. Seive of 8 numbers 10. Slump cone 11. Spatulas 12. Undrained Triaxial compression machine 13. One dimensional ordometer consolidation machine 14. California bearing ratio machine (CBR) 15. CBR moulds 16. Surcharge weights 17. Tripple beam balance 18. Mettler top-loading balance 19. Permeability machine (constant and falling head) 20. Unconfined compression machine For site investigation 1. Cone penetrometer test (CPT) machine 2. CPT rods 3. Mackintosh prospector (Accessories for CPT) 4. Danda investigator 150 mobile drilling rig and accessories for water analysis 1. Complete set of water analysis kit email: phonenumber: address: " (view more) ....

LABORATORY BUSINESS OPPORTUNITIES
---

From laboratories with great expansion plans wanting to acquire laboratories to laboratory owners wanting to retire and sell their laboratories, Contract Laboratory .com ca help. Visit this section to see the latest exciting opportunities below and more:
"Laboratory Investment / Partnership t set-up testing and calibration laboratories in Kingdom of Saudi Arabia. We have expertise how to run and setup labs. We are searching some investment partners"" (view more) ....

"Small licensed laboratory. Accounts not important. Equipment not important. " (view more) ....

"We are looking for small PCR testing lab in South Florida area." (view more) ....

"Individual interested to setup laboratory (contract research , outsourced research/Partnership )in Middle east/India/China. (view more) ....



Laboratory Questions?



We're here to help! Check out our FAQs, send us an email or call us 24/7 Toll-Free at 1-855-377-6821



Laboratory Outsourcing?



testing, r&d, certifications, experiments, inspections, evaluations, QC release, arrays, analysis, bioanalysis, assays, sampling, monitoring, reverse engineering, surveys,
investigations, formulations, synthesis, cultures, imaging, examinations, technology transfer, product design, product development, engineering, failure analysis


SUBMIT LABORATORY TEST REQUEST


FEATURES
Quick Tour
How It Works

Laboratory Registration

THE COMPANY
LAB RESOURCES
INTERNATIONAL

Coming soon....

SUPPORT / HELP
SOCIAL NETWORK
Our Blog
Google plus
Facebook
Instagram

Pinterest



Contract Laboratory .com values your privacy. For more information on our Privacy Policy, please visit Privacy Policy

Contract Laboratory LLC Terms Privacy