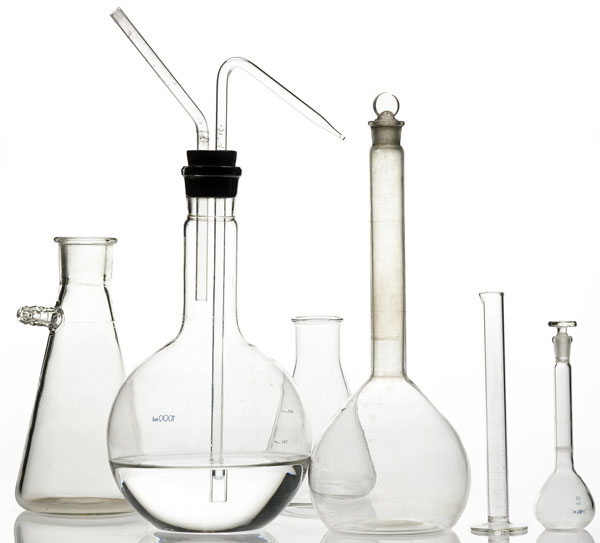 Laboratory Testing / Scientific Research and Development

---
Founded in 2003, Contract Laboratory.com has facilitated multimillions of dollars and over 80,000 Laboratory Requests from corporations, governments, universities and industry organizations. Whether you need Scientific Research and Development Studies, Experiments, or Assays, Quality Control Testing, Raw Material Testing, Finished Product Testing, Reverse Engineering, Field Examinations, Inspection, and Certification, Contract Laboratory .com can assist you in meeting all your required laboratory needs.

Contract Laboratory services a vast number of industries including the Pharmaceuticals, Biotechnology, Medical Devices, Life Sciences, Healthcare, Food & Beverage, Clinical Trials, Occupational Health, Nutraceuticals, Automotive Motor Vehicles, Botany & Horticulture Environment & Ecology, Oil, Petroleum & Gas, Cosmetics & Skincare, Gems & Jewelry, Wine, Beer & Liquor, Arts & Crafts, Plastics & Polymers, Aerospace, Mining & Metals, Alternative Energy & Biofuels, Construction & Building, Textiles & Fabrics, Toys & Children's Products, Power, Energy & Utilities, Animal Health, Wood, Paper & Pulp, Advanced Materials, Shipping and Transportation, Electronics, Telecommunications, Fashion, Apparel & Footwear, Engineering, Consumer Products, Organic, Green and Natural Products, Packaging, Agriculture, Farming & Feed, and Chemical Industries among many others.

Contract Laboratory .com Welcomes 10 Most Recent Registered Laboratories and Laboratory Suppliers
Need to outsource your laboratory testing and scientific research? Contract Laboratory .com 's Extensive Network of Laboratories is international and includes hard to find and specialty corporate, academic and government laboratories that provide outsourced testing and scientific research around the world. Laboratories are in the USA, United Kingdom, China, European Union, India, Middle East, Africa, Australia and South America, etc.


LABORATORY TESTING REQUESTS

---

From Scientists conducting cutting edge Research Studies that need specialized assays to Manufacturer's in-house Quality Control Laboratories having laboratory instruments out for repair to simply saving money in performing finished product testing overseas and not having internal laboratories, there are many reasons for outsourcing your Testing and Research. In facilitating over 80,000 Laboratory Requests, COntractLaboratory.com certainly has worked with every situation including time sensitive URGENT Requests requiring Laboratories within hours around the world. Below are our most Recent incoming Test Requests:
Medical Technology Laboratory needed for ANSI / AAMI Testing: disposable medical electrode testing to ANSI/AAMI EC12. (view more) ....

East Coast USA food laboratory needed for milled flour testing including stability testig: moiser percent, protein(moisture basis, ash (moisture basis, water absorption, stability, mix tolerance, time to breakdown. (view more) ....

Georgia Food Laboratory needed for food testing. Need a certificate of analysis testing for my food product. I have 3 SKUs that I need tested. Each is a dry mix sealed in a jar. Need to get started this week. (view more) ....

Texas FDA cGMP Pharmaceutical Laboratory needed for osmolality testing (view more) ....

LABORATORY SERVICES REQUESTS

---

Contract Laboratory .com is more than laboratory outsourcing for testing and scientific research. While we started in these areas, our success in facilitating outsourcing in these areas lead to laboratories outsourcing services for their laboratory. From helping growing laboratories with their laboratory expansions and renovations to assisting contract, in-house and research laboratories in finding contract manufacturers for new reagents and cell lines. Below are our most recent incoming Laboratory Service Requests:
Long term contract laboratory maintenance technicians needed for a Fortune 500 company in Africa. Contractor will be expected to visit client site as per agreement to ensure equipment functionality. Client will handle transportation, accommodation and security. Very attractive pay package and premium for qualified technicians." (view more) ....
...
India Quality Consultant needed for Quality Systems Consulting. (view more) ....
...
"Large multinational firm's in-house technology laboratory needs India ISO 17-25 contract service provider for calibration of Dielectric with stand tester for the 50Hz/60HZ parameter for the AC 5KV. "" (view more) ....
...
"Pharmaceutical manufacturer needs FDA cGMP contract sterilizer for contract sterilization of 10 ml sealed clear glass vials containing 11.6 ml of 30% sucrose, surfactant and perfluorocarbon. "" (view more) ....
...
"New Zealand Contract Sterilizer needed forMining, Ethylene Oxide sterilization of our minerals, preferably based in Auckland? " (view more) ....
...
LABORATORY PRODUCT REQUESTS

---

From used laboratory instruments to complete laboratory set-up for new laboratories, visit this section to see the latest requests for laboratory equipment and supplies.
Africa laboratory needs laboratory supplier of various laboratory equipment (view more) ....

University Laboratory needs cell line supplier of MIN6 cell line insulin-secreting cells from mouse" (view more) ....

"New Microbiology Laboratory being Set-up needs a microbiology supplier of the following microbiology equipment and suppliers: MICROBIOLOGY LIST QUANITY AUTOCLAVE 1 BIOSAFETY CABINET 1 INNOCULATION LOOP 20 HEATING PLATE 1 MSA 1 DEHYDRATED MAC CONKEY 1 DEHYDRATED MULER HILTON 1 DEHYDRATED SIM 1 DEHYDRATED KIA 1 DEHYDRATED CATALSE 1 OXIDASE 1 COAGULASE 1 SIMMONS CITRATE AGAR 1 UREASE 1 MEDIA PLATES .....Y,1/2,WHOLE 50 EACH BIOCHEMICAL TUBES 50 AUTOCLAVE TAPE 1 SUCCEPTIBILITY DISC BLOOD AGAR 1 DEHYDRATED CHOCOLATE AGAR 1 DEHYDRATED SS 1 DEHYDRATED Loop Sterilizers 1 Colony Counters 1 Hot Plates 1 Accu-SAFE? Enclosed Chamber Bottle Thermometer 8 " (view more) ....

"Medical laboratory needs electrophoresis laboratory supplier of electrophoresis soft and hardware diagnostic reagents and medical laboratory instruments" (view more) ....

Middle East Laboratory needs laboratory supplier of laboratory equipment: Capillary Pressure Desaturation Porosimeter, Gas PORG-200 Permeameter Gas, PERG-200 Permeameter, Liquid PERL-200 Soxhlet Extractor Electronic Top Loading Balance Soils Drying Oven " (view more) ....

LABORATORY BUSINESS OPPORTUNITIES
---

From laboratories with great expansion plans wanting to acquire laboratories to laboratory owners wanting to retire and sell their laboratories, Contract Laboratory .com ca help. Visit this section to see the latest exciting opportunities below and more:
Scientific Laboratory supplier seeking distributors for Laboratory and Industrial Supply Distribution." (view more) ....

"Pharmaceutical Laboratoryfor sale which performs Pharmaceutical analysis;stability monitoring and methods development/validation Microbiological testing vizSterility,bacterial endotoxins The promoters are looking for total sale or equity participation The laboratory is fully functional on own premises and has chromatographic and spectroscopy eqiuipment The lab is based at Bangalore,India and approved as Public Testing lab by Central and State drug authorities Excellent ,trained staff. Promoters also technically qualified. Suitable for Europe,US based laboratory for expansion or outsourcing testing or for buyout/partnership arrangements"" (view more) ....

"""Fully equipped construction materials testing laboratory for lease or sale. Laboratory recently inspected by CCRL and is equipped with soil, concrete and masonry testing equipment (and more). Owner will remain on premises in related engineering consulting business to help train and/or assist in transition. Business currently has Take over space and equipment for $4,000/mo with 3 mo. deposit or purchase all equipment for $50,000 and rent space for $2,000 mo.""" (view more) ....

Inorganic chemistry Laboratory in Africa needs Laboratory Partnership to become accredited laboratory (Application has been already done). Our wish is to create partnership with different lab so that we could grow faster by sharing experiences and good practice. (view more) ....

Group of telecom professionals wit h 25+ years of experience with Multi-national companies in senior Research and Development R&D management positions. There is a huge opportunity for setting up security test lab in India, considering high amount of telecom gear imports. We are interested in tie-up and looking for a partner who can fund. Complete management and Setup responsibility can be taken by us." (view more) ....