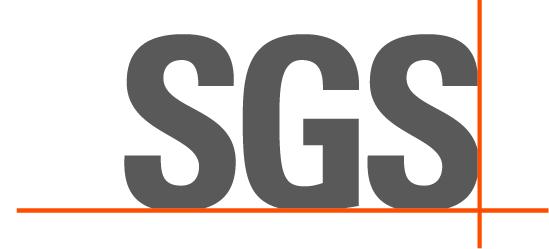 SGS Life Sciences Services Renews their Registration with Contract Laboratory - The Laboratory Outsourcing Network!
SGS Life Science Services is a leading contract service organization providing clinical research, pharmaceutical development, biologics characterization, biosafety, and quality control testing. Operating 21 laboratories in 11 countries, SGS represents the broadest, wholly-owned, global network of contract analytical laboratories. SGS delivers solutions for pharmaceutical, biologics, and medical-device manufacturers, SGS provides clinical trial management (Phase I to IV) and services encompassing, data management, biostatistics, and regulatory consultancy. SGS also offers GMP/GLP contract laboratory services that include:

- Quality Control testing of raw materials, APIs, and finished products

- Monograph testing (USP, EP, BP, and JP)

- Analytical method development and validation

- Antibody product analysis

- Bioanalysis, mass spectrometry and immunoassays

- Biologics safety testing (endotoxin, virus and mycoplasma)

- Cell-line characterization

- Comparative Dissolution Profiling

- Container testing (extractables and leachables)

- Environmental Monitoring

- Glycosylation Analysis

- Host-cell impurity testing

- Medical-device testing

- Microbiological testing

- Protein/peptide analysis and quantification

- Stability testing according to ICH/ASEAN guidelines or customer specifications     

- Water System validation


Founded in 2003, Contract Laboratory is the first online platform for outsourcing laboratory testing and scientific research. To date, Contract Laboratory has facilitated over 80,000 Laboratory Test Requests worth millions of dollars. It has facilitated the laboratory testing and research studies for government, military, academia and corporate clients internationally in a multitude of industries ranging from pharmaceuticals, biotechnology, life sciences, oil and gas, defense, textiles, apparel, automotive, power and energy, environmental, agriculture, mining, aeronautical, etc.
View SGS Life Sciences Services's profile
Links: