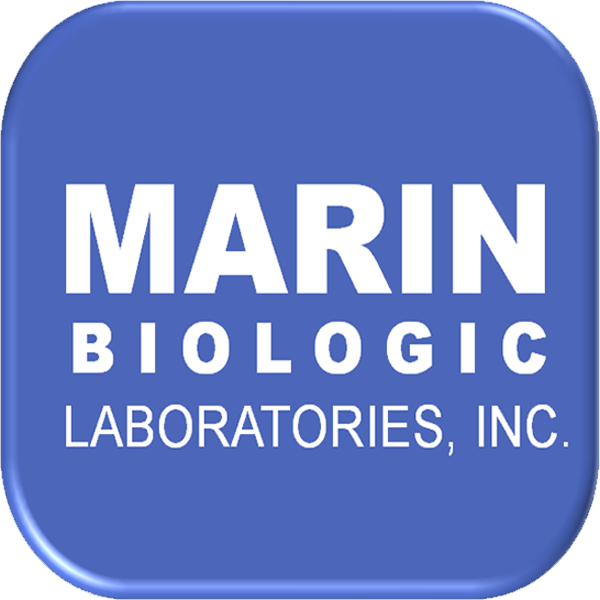 Marin Biologic Laboratories Inc Registers with Contract Laboratory - The Laboratory Outsourcing Network!
Contract Laboratory is pleased to announce that Marin Biologic Laboratories Inc has registered with the Premier Laboratory Outsourcing Network!



Marin Biologic blends the fields of cell biology, immunology, molecular biology and biochemistry to tackle complex projects in an innovative and timely manner. We simultaneously utilize our in-depth scientific expertise to collectively approach projects to complement our client's approach and meet the client's needs.

Marin Biologic is a woman PhD owned and managed Contract Research Laboratory which specializes in the research, pre-clinical and clinical development and validation of cell based assays and immunoassays for biotech and pharmaceutical companies in Phase I/II or Phase III stages. Our unique approach to collaboration encourages scientists to talk to scientists to create better science.

We are compliant with U.S. FDA cGMP/GLP standards as well as ICH for all levels of clinical development. We employ these standards that are phase appropriate for your clinical development or research.



Contract Laboratory is a premier online scientific Laboratory Outsource Network founded in 2003. Offering extensive search and database capabilities, combined with sourcing solutions and information services, designed to promote and facilitate the laboratory procurement process.


To date, Contract Laboratory has facilitated millions of dollars worth of contracts through its Laboratory Request Software. It has served government, military, academia and corporate clients internationally in a multitude of industries ranging from pharmaceuticals, biotechnology, life sciences, oil and gas, defense, textiles, apparel, automotive, power and energy, environmental, agriculture, mining, aeronautical, etc.
View Marin Biologic Laboratories Inc's profile
Links: