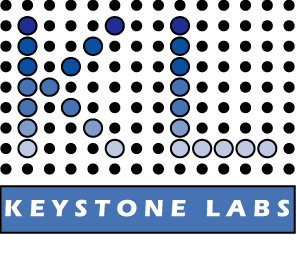 Keystone Labs Registers with Contract Laboratory - The Laboratory Outsourcing Network!
Contract Laboratory is pleased to announce that Keystone Labs has registered with ContractLaboratory.com - The Laboratory Outsourcing Network!



Keystone Labs is a Health Canada accredited, GMP-compliant analytical testing laboratory. Keystone is a full service testing lab, utilizing validated methods and equipment to deliver results with intrinsic quality. It is the years of experience and expertise in producing quality results and our personalized services that gives us an edge over our competition. We incorporate quality into our organizational culture, and focus on meeting our client's needs to reach your goals.


Keystone Labs' Commitment and Capabilities


At Keystone Labs, we are committed to providing superior quality testing solutions to regulated industries. Our team brings a unique combination of experience, quality, reliability, and technical diversity that is among the best available in the industry.
We are a customer focused company, our emphasis is on delivering customized solutions to your testing requirements and providing outstanding customer service. Our client management approach ensures that your projects are executed effectively and efficiently.
About Contract Laboratory


Founded in 2003, Contract Laboratory is the first online platform for outsourcing laboratory testing and scientific research. To date, Contract Laboratory has facilitated over 80,000
Laboratory Test Requests
worth millions of dollars. It has facilitated the laboratory testing and research studies for
government, military, academia and corporate clients internationally in a
multitude of industries ranging from pharmaceuticals, biotechnology,
life sciences, oil and gas, defense, textiles, apparel, automotive,
power and energy, environmental, agriculture, mining, aeronautical, etc.
REGISTER LABORATORIES

To register your laboratory, call us at 1-855-377-6821 or visit
Laboratory Registration
SUBMIT LABORATORY TEST REQUESTS

Need Laboratories for Lab Testing or Scientific Research?
Submit Laboratory Test Request
View Keystone Labs's profile
Links: