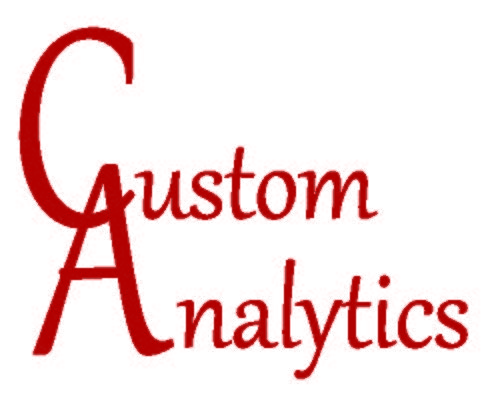 Custom Analytics Registers with ContractLaboratory.com!
ContractLaboratory.com is pleased to announce that Custom Analytics has registered with our Laboratory Resourcing Network! We are thrilled to have them as a valued customer.

Custom Analytics is a contract analytical testing laboratory that also provides microbiological and stability testing for the health and beauty, dietary supplement, OTC, Rx, and personal healthcare industries. Custom Analytics is FDA, DEA and Health Canada registered and inspected. The methods they use are (USP, EU, China), journal publications, and affiliations with various universities to generate unique testing protocols for the many common products. They also specialize in custom methods for special projects. You will rest easy knowing your product is covered by the official Certificate of Analysis that is provided to you upon analytical completion.
Custom Analytics turnaround times include normal turnaround at 5-10 business days and optional rush turnaround times available for your immediate product release needs, as early as the same day. They have a 5-7 day average with established testing protocols. Custom Analytics is proud to offer low prices with high-quality analytical work.
Please contact Custom Analytics for any questions you may have or a quote/
Contract Laboratory is a premier online scientific Laboratory Outsource Network founded in 2003. Offering extensive search and database capabilities, combined with sourcing solutions and information services, designed to promote and facilitate the laboratory procurement process.
To date, Contract Laboratory has facilitated millions of dollars worth of contracts through its Laboratory Request Software. Contract Laboratory has served government, military, academia and corporate clients internationally in a multitude of industries ranging from pharmaceuticals, biotechnology, life sciences, oil and gas, defense, textiles, apparel, automotive, power and energy, environmental, agriculture, mining, aeronautical, etc.
View Custom Analytics's profile
Links: