NEED A LABORATORY?
Save time and money searching! Find a Lab for all your laboratory testing and scientific research.
Submit Laboratory Test Request
ARE YOU A LABORATORY?
Gain new business by registering your laboratory.
HAVE QUESTIONS?
Call us 24/7 1-855-377-6821 or send us an email.
OvaGene Clinical Laboratory
OvaGene's molecular laboratory is a state-of-the-art CLIA- and CAP- accredited clinical testing laboratory located in Irvine, California. OvaGene provides laboratory testing in areas such as genomic mutation/alteration analysis, gene expression analysis, Single Nucleotide Polymorphism (SNP) analysis, and biomarker/antibody detection by immunoassay. Our technologies include: Next-Gen Sequencing (NGS), RT-PCR, ELISA and other molecular technologies. Our laboratory currently tests medical patient samples, clinical research samples, and pharma services samples. We have the capability to scale up if needed to meet the needs of specific projects. OvaGene follows the strictest federal regulation quality control and assurance guidelines under CLIA and provides superior quality and accurate molecular diagnostic testing for patients worldwide.
---
Virtual Laboratory Tour
Take a Laboratory Tour of OvaGene Clinical Laboratory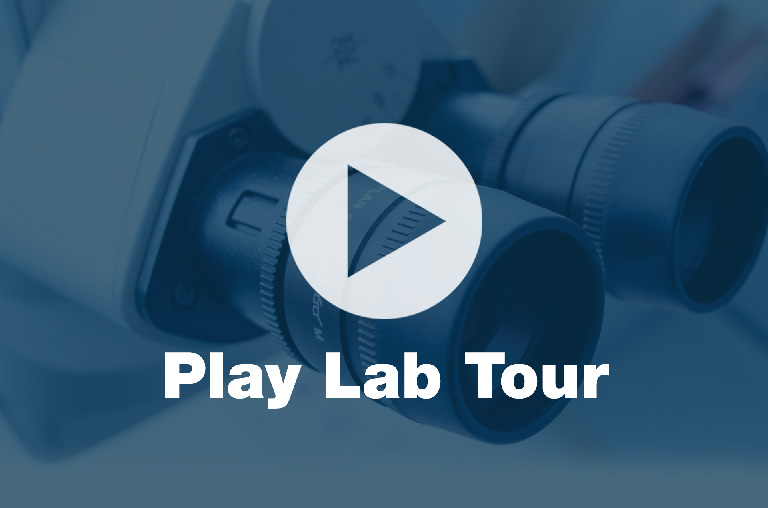 10 Pasteur, Suite 150
Irvine, CA 92618 US