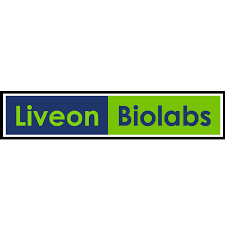 Liveon Biolabs Pvt. Ltd
Laboratory Description:
Preclinical / Non-clinical
Liveon is a Preclinical CRO engaged in in vivo testing of pharmaceuticals, inventory formulations, herbal derivatives, biotechnology outputs, cosmetics and agro-chemicals at single door step. Our customers rely on us for our integrated commitment to serve the best in their product pipeline.
Veterinary
Liveon Biolabs offers its service excellence for animal health and veterinary product testing covering veterinary pharmaceutical toxicology and safety evaluation services. With expertise in diverse skills, knowledge and experience, we offer complete solution to regulatory requirements for scientific community in the animal health sector and for veterinary pharmaceuticals industry.
Agro-Tech
Liveon Biolabs also has its roots into the plant science division with start-up products as Tissue Culture outcomes and Hybrid Seeds. With global demand for yield and yield attributed traits, Hybrid Technology has always proven to be the major success gainer in seed business. We at Liveon Biolabs have unique parental selections that are best bred for producing high yielding, disease and pest resistance integrated hybrid seeds.
Research & Development
The diverse, fully competent, multi-brain strength of Liveon Biolabs does best at its in-house Preclinical and Analytical research in industry. We thrive to achieve the best in method development, validation, stability services and bio-analytical services. With well-established laboratory setup and instrumentation, Liveon Biolabs has attained self-sufficiency in our R&D through the phase of continual development over the years.
ADDRESS:
Tumkur Tumkur, Karnataka IN