Laboratory Profile:

Brewing and Distilling Analytical Services
Laboratory Description:
Brewing and Distilling Analytical Services, LLC (in Lexington, KY) is a triple TTB certified and premier testing facility for the analysis of beer, cider, wine and spirits and brewing raw materials (including water). When quality matters to serious brewers and alcohol beverage producers (and distributors) we have become the first choice, highly sought after facility, they choose for their third party quality control test needs and consulting requests. If quality, which indeed sets the best apart from the rest in an ever crowded market, is also important to you and your consumers then call upon us. We provide the best in physical, chemical, microbiological, sensory analysis and nutritional testing services (including alcohol certificates for both domestic State to State distribution and export purposes) to fulfill all your crucial quality control needs. All services performed, reviewed and reported by our team of degreed chemists and our experienced microbiologist. State of the art testing and educational programs are also available through our fully equipped facility and experience and through our growing affiliation with Eastern Kentucky University.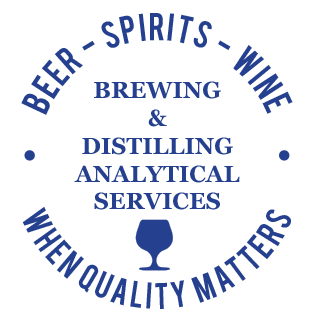 1141 Red Mile Rd,
Lexington, KY 40504 US